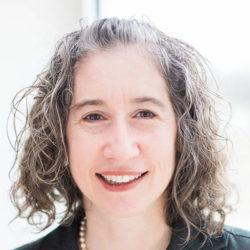 Alisa Federico Cunningham
Specialist
Alisa Federico Cunningham has nearly 20 years of experience in managing and conducting research and evaluation projects on a broad array of topics, including higher education financing, financial aid, measures of college success, and risk factors for student access and attainment. She has extensive experience with large federal and other datasets, in addition to survey development, program evaluation, and qualitative analyses.
She has published articles in various journals and magazines, and is the author or co-author of many research reports and policy briefs, most recently, Educational Attainment: Understanding the Data, and an essay in The Rising Costs of Higher Education: A Reference Handbook. Alisa also co-authored several studies for the National Center for Education Statistics, including Study of College Costs and Prices, 1988-89 to 1997-98.
Previously, Alisa served the Institute for Higher Education Policy in Washington, D.C. for 15 years as Vice President for Research where she oversaw all of the organization's research and programmatic work and was responsible for the strategic direction of the department. She was appointed to the Department of Education's Committee on Measures of Student Success for 2010-2011, and was a member of the National Postsecondary Education Cooperative (NPEC) for 2011-2013.
Alisa holds an M.A. in European studies from The George Washington University, and a B.A. in Political Science from Villanova University.