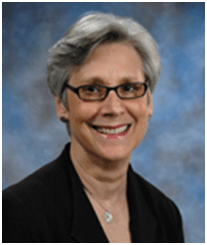 Natalie M 'Nikki' Krawitz
Specialist
Natalie M. "Nikki" Krawitz served as vice president for finance and administration for the University of Missouri System. Under Nikki's direction, the university achieved millions of dollars in cost savings through administrative streamlining, including implementation of system wide e-procurement, an online automated travel reimbursement system, and revenue generation through investment management. Her system of debt financing and securing an Aa1 credit rating enabled new construction and renovation of facilities on all four campuses and the health system.
Nikki presents workshops on higher education budgeting and finance for the American Council on Education, and has authored papers on higher education budgeting, business process redesign, and administrative streamlining. She has held leadership positions in the Association for Public and Land Grant Universities and the Council on Government Relations. In 2010, she received the National Association of College and University Business Officers Distinguished Business Officer Award. She serves on the Landmark Bank Board, Stephens College Board of Trustees, Ragtag Cinema Board, and the Columbia, Missouri, TIF Commission.
Nikki holds a B.A. from Washington University in St. Louis, an M.A. from the Columbia University Teachers College, and an M.A. in Accounting from the University of Missouri-Columbia.