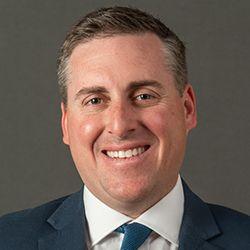 Corey Gheesling
Associate
Corey Gheesling has a decade of experience working to increase equitable opportunities for students through high-quality academic programs, working previously with the Tennessee Higher Education Commission (THEC) and Furman University.
At THEC, Corey evaluated academic programming in alignment with state economic and equity goals, directed federal and state grants, and implemented academic policies intended to increase the overall quality of post-secondary education in Tennessee. During his tenure, Corey managed complex and strategic projects for THEC, including directing federal coronavirus relief funds and managing the Future of Work and Higher Education joint task force.
Previously, Corey worked at Furman University in instructional design and technology. While at Furman, Corey managed strategic projects, collaborated on student engagement efforts, and aided in institutional accreditation and the selection of enterprise technology. Before Furman, Corey was a state-certified, secondary, social-studies educator and taught 7-12 grades in South Carolina.
Corey earned his Doctorate of Education in Higher Education Leadership and Policy from Peabody College at Vanderbilt University, his Master of Science in Youth Development Leadership from Clemson University, and undergraduate degrees in History and Sociology from Furman University.