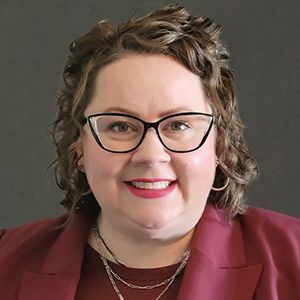 Rilie Sibold
Associate
Rilie joined rpk in 2022. As an Associate, she supports our clients in fulfilling mission and student success under a sustainable financial model. Rilie focuses particularly on optimizing academic portfolios and instructional efficiencies.
For more than 10 years prior to joining rpk, Rilie worked in Kansas institutions of higher education leading sustainability and innovation efforts at university, technical, and community colleges. Her work connected academic and business models through revenue and cost analysis, and an understanding of student/employer demand and markets. Rilie also supported efforts to enhance operating efficiencies by leveraging technology and enhancing institutional workflow. Across all of this work, Rilie applied a deep understanding of change management and support for capacity building.
Rilie started her career at a national public accounting firm, where she provided accounting, tax, attestation and consulting services to small and medium sized businesses in and around Kansas.
Rilie holds a B.S. in Business Administration - Accounting from Kansas State University. Outside of her work with rpk, she spends her free time with family, friends, and pets playing board games, taking walks, and watching Survivor.