From Mission to Market: The rpk GROUP Solution
Higher education is being disrupted. Traditional methods for driving enrollment, institutional growth, and financial stability are no longer effective. In response to this changing marketplace and new, critical needs, we created rpk GROUP. As a leading education consulting firm, we support clients across the country and internationally.
---
We help colleges and universities create new business models that:

Ensure that resources are invested in student success

Generate the resources to allow for reinvestment across the institution

Create economic engines from both existing and new programs and services
This distinctive emphasis on maximizing mission, market, and margin for our clients has quickly earned rpk GROUP an influential role in defining higher education's future.

What We Do
rpk GROUP's Consulting Focus: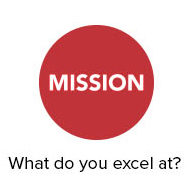 Save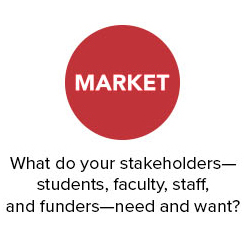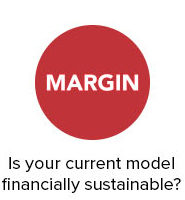 Save
Build alternative business models
Shift institutional planning from tactics to strategy
Conduct academic portfolio reviews
Uncover administrative service efficiencies and cost savings
Create new resource allocation models
Develop pro forma models to test new program and service initiatives
Establish benchmarks and key performance indicators
Create strategic sourcing and shared service models
Assess return on investment for strategic and facilities master planning

rpk GROUP's proven Mission, Market, and Margin framework reflects a fundamental shift away from measuring inputs to assessing outcomes, and from tracking spending to data-informed investing.
Our partnerships with preeminent national foundations enable the rpk GROUP team to research and field test new models and methods. We share these with our clients, who benefit from cutting edge approaches that are grounded in real-world experience.
The Critical Need for New Business Models
With the financial health of many higher education institutions increasingly at risk, the need for creating sustainable business models has never been more pressing. Yet at a time of growing urgency, exhausted financial approaches stubbornly prevail on too many college and university campuses.
Traditional methods that are no longer effective include:

Cost Cutting:
The resort to cost cutting is a short-term and short-sighted solution, yielding temporary relief at best and lasting damage at worst.

A Focus on Budget Balancing:
Institutions have focused on simply balancing their budgets for one more year, rather than making strategic decisions that increase the return on investment to students and the institution.

Preserving the Status Quo:
Most budget processes attempt to fund historic cost structures, instead of reallocating resources to better fulfill institutional mission.
Our Approach
Our Mission, Market, and Margin framework ensures that our clients develop strategic answers to the questions arising in higher education's new environment.
60%
Almost 60% of college and university business officers predict that new spending at their institution will come from reallocated dollars rather than an increase in net revenue.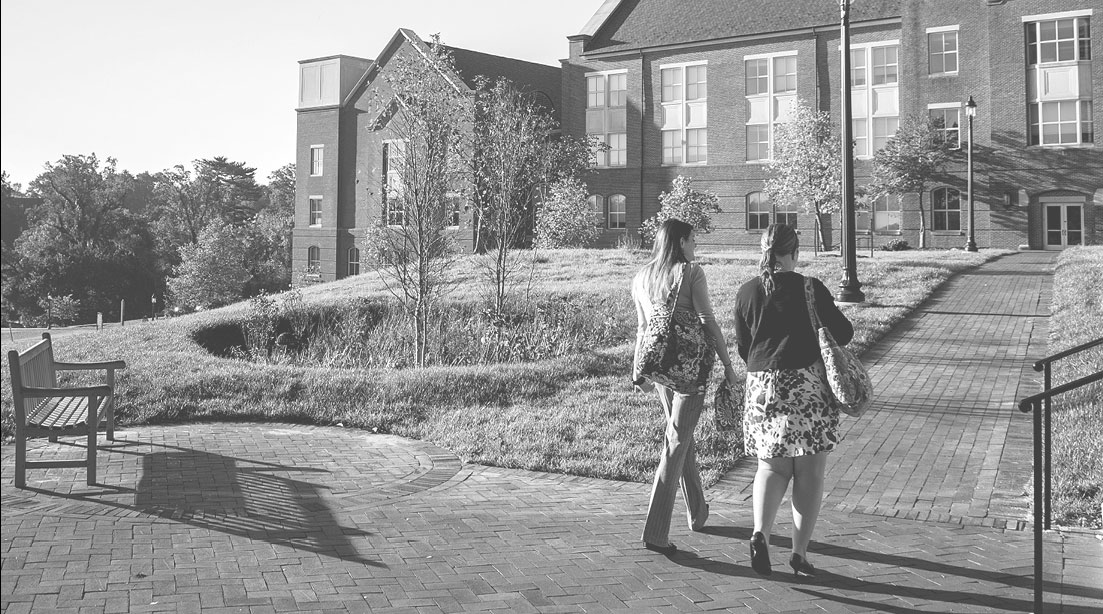 Our approach allows colleges and universities to maximize their current business models while simultaneously increasing their capacity to move toward a new shared future vision. This enhancement of the current business model results in:
A new awareness of the return on investment lens
The creation of new metrics for strong analysis and storytelling
Optimization of the academic portfolio and administrative services
The reallocation of resources toward investments that enhance student success and financial sustainability
The realization of new net revenue for investment in the institution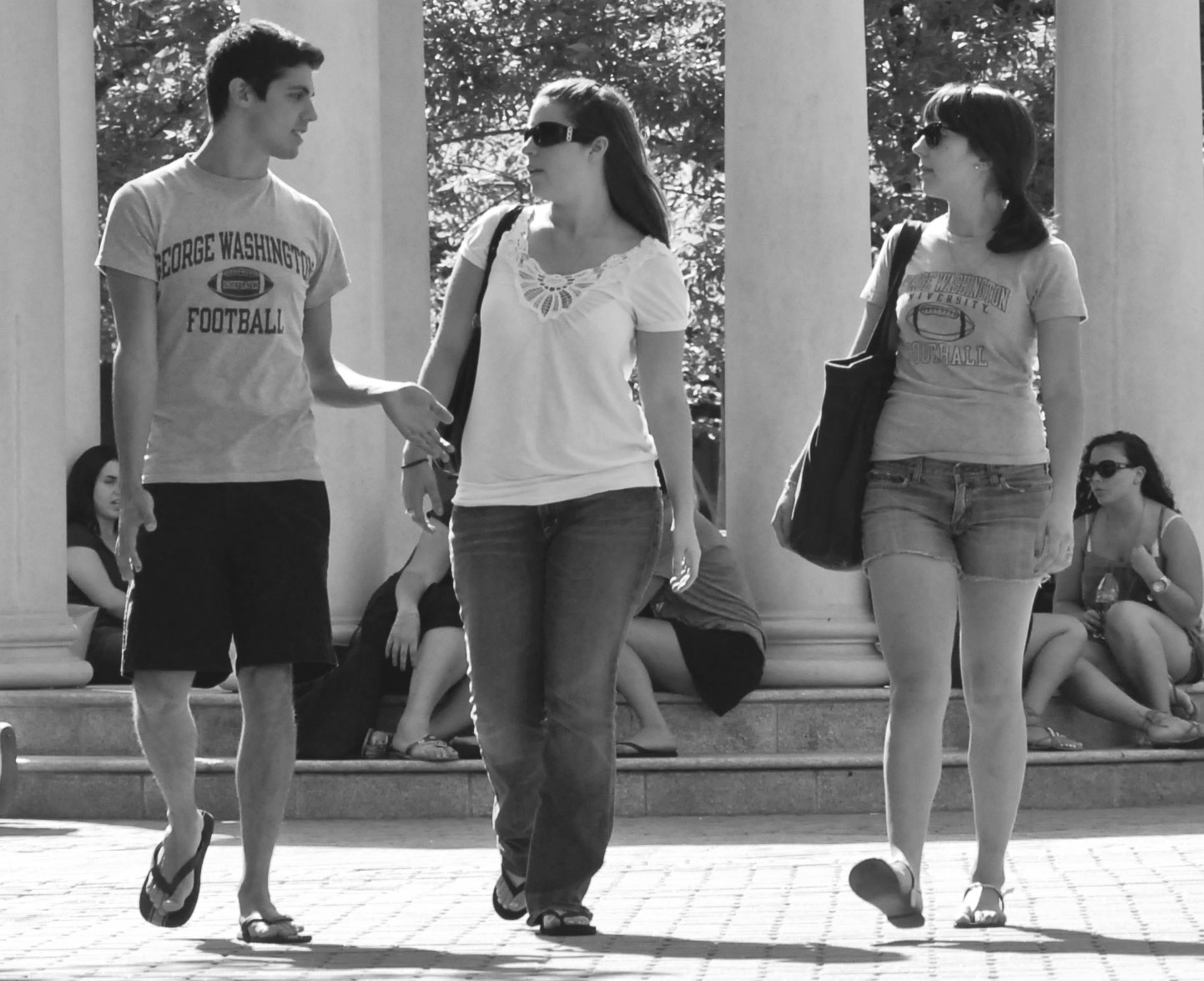 Our Clients
Revitalizing and reimagining today's higher education institutions.
rpk GROUP serves clients throughout the U.S. and globally, including two-year and four-year schools, public and private sector institutions and systems, educational policy and governance organizations, and foundations. Our teams of experts have helped to launch brand-new institutions, as well as revitalize traditional institutions of higher education.
Our Team
At rpk GROUP, each of our consultants are leaders in their disciplines. Together, they help institutions create safe spaces where difficult decisions can be made through data-informed, strategically framed dialogue. Each of our team members brings over 20 years of experience serving higher education and other non-profits. They have "sat in the chair" and understand the challenges facing your institution today, as well as the solutions that are now transforming the industry.
---
News and Events
Profile of our work with Akilah in Rwanda — The project will be led by a small steering team of Rick Staisloff and Bryan Setser of rpk GROUP, and Michael Horn, Mike Berlin, and Lauren Dibble from Entangled Solutions. Both firms have previous experience working with organizations internationally on reshaping their academic and business portfolios and "harvesting" resources for reinvestment and new model development.
Rick Staisloff of rpk GROUP talks about delivering high quality education at a lower cost in light of Boston University's potential bailout of Wheelock College.
Bryan Setser of rpkGROUP recently selected by the Akilah Institute as a global advisor. Check out the mission today to empower women in Africa through university and job training.
Higher education's Macy's problem (subscription may be required)
Rather, this latest discounting study "suggests that we are nearing the end of solutions based on pricing for higher education," said Rick Staisloff, founder of rpk Group, a consulting firm, and a former vice president for finance and administration at what is now known as Notre Dame of Maryland University. Colleges now need to focus on the other side of the equation—cutting the cost of educating students. "My experience across institutions nationally is that we have not focused sufficient attention on cost," he said.
EDUCAUSE
Bryan Setser and Rick Staisloff on Telling the Story of Innovation & Return on Investment
While stories about increased cost pressures, the pace of change, and fickle student demands abound, the time has come for higher education leaders to write new stories that capture how we will create future-ready campuses.
Education Dive
What is the role of faculty in the higher ed business model?
Teibel, Inc.
Looking to the Business Model for True Innovation
University of North Carolina, Board of Governors
Strategic Priorities Discussion, Innovation and Business Model for Higher Ed