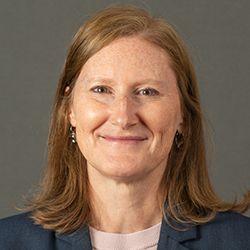 Donna Desrochers
Senior Associate
Since joining rpk in 2015, Donna has focused her research on creating sustainable business models behind student success and academic innovation. She is an authority on higher education finance data and has analyzed contemporary issues in education and the economy for more than 20 years, reporting on changes in higher education spending, revenues, and outcomes.
Most recently, Donna's research has examined the creation of sustainable business models for competency-based education, open educational resources, credit for prior learning, and new advising models. Donna has applied best practices emerging from this research to rpk's cohort-based capacity building efforts for the field, where she has shared strategies for creating sustainable student success initiatives with more than 100 colleges and universities.
Before joining rpk, Donna was Director of the Delta Cost Project at American Institutes for Research (AIR) and also a Principal Researcher at AIR. In this role, and as Deputy Director of the Delta Cost Project prior to its movement to AIR, Donna managed the production of the Delta Cost Project IPEDS Database and co-authored seminal reports on U.S. higher education spending. Previously, Donna served as Vice President and Director of Education Studies at the Committee for Economic Development, where she led work on the economic benefits of preschool. As a Senior Economist at Educational Testing Service, Donna authored numerous reports examining the impact of economic change on education, skill requirements, and education reform efforts. Early in her career, she served as an economist at the Bureau of Economic Analysis in the U.S. Department of Commerce, where she co-produced long-term regional employment and economic projections.
Donna holds an M.A. degree in economics with a concentration in labor economics from Northeastern University in Boston, Massachusetts, and a B.A. degree in economics from the University of Maine.
In her spare time, Donna can be found running, walking her dog, or sitting in the bleachers at her family's sporting events. While she has lived in the Washington, D.C. area for many years, home will always be her native state of Maine.