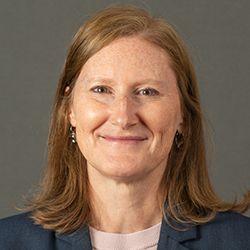 Donna Desrochers
Senior Associate
Donna Desrochers has analyzed contemporary issues in education and the economy for nearly 20 years, with a primary focus on higher education finance and the economic importance of postsecondary education. She is an authority on higher education finance data, and analyses and reports on changes in higher education spending, revenues, and outcomes.
She brings to rpk GROUP a wealth of experience translating complex financial patterns and trends to public audiences, and her work has been featured in major media outlets including the The New York Times, USA Today, and National Public Radio.
Before joining rpk GROUP, Donna was Director, Delta Cost Project at American Institutes for Research (AIR) and also a Principal Researcher at AIR; she was previously Deputy Director of the Delta Cost Project. Donna managed the production of the Delta Cost Project IPEDS Database, which contains more than 25 years of data from postsecondary institutions, as well as an interactive website that provides institution-level financial information. She is a coauthor of the Trends in College Spending report series and has also reported on college athletic spending, and staffing and compensation changes in higher education.
Previously, Donna served as Vice President and Director of Education Studies at the Committee for Economic Development, where she led work on the economic benefits of preschool. As a Senior Economist at Educational Testing Service, Donna authored numerous reports examining the impact of economic change on education, skill requirements, and education reform efforts. Early in her career, she served as an economist at the Bureau of Economic Analysis, U.S. Department of Commerce, where she co-produced long-term regional employment and economic projections.
Donna holds a M.A. degree in Economics with a concentration in Labor Economics from Northeastern University in Boston, Massachusetts, and a B.A. degree in Economics from The University of Maine.