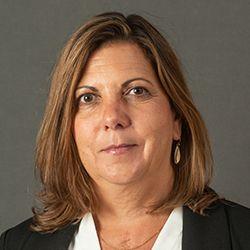 Lisa Clarke
Senior Associate
A member of the rpk team since its founding in 2010, Lisa manages the firm's Administrative Services Review projects, which enable institutions and systems to streamline services, reduce cost and reinvest in the services that impact student success. Lisa often serves in advisory and embedded roles with rpk's clients, joining as a senior team finance leader to support implementation of rpk's recommendations.
Lisa brings to rpk more than 20 years of experience developed from a range of leadership positions in the areas of business development/strategy, finance, and decision support for Baltimore-area hospitals and subsidiaries. Her work included the development of multi-year, master facilities plans, market analysis, financial modeling, and collaboration services between internal stakeholders and outside business partners. Lisa began her career with a Big Four international accounting firm, providing attestation and consulting services to a diverse group of nonprofit organizations, including the State of Maryland, various charitable foundations, and health care institutions across Maryland.
Lisa holds a dual B.B.A. in accounting and management information systems from Loyola College in Maryland (now Loyola University Maryland) and an M.S. in health science from The Johns Hopkins University.
A lover of sun and surf, Lisa finds inspiration with her family at the beach. At home in Maryland, she enjoys spending time outdoors with her family, friends and dogs.