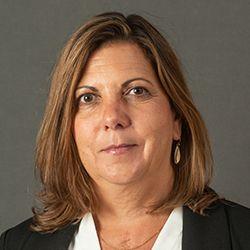 Lisa Clarke
Principal
Lisa Clarke brings more than 20 years of experience developed from a range of leadership positions in the areas of business development/strategy, finance, and decision support for higher education and Baltimore-area hospitals and subsidiaries. While serving as a key director for board committees, joint ventures, and the executive council, Lisa was instrumental in the development and ultimate board approval of a multi-year, master facilities plans, providing market analysis, financial modeling, and collaboration services between internal stakeholders and outside business partners.
Lisa's current consulting experience with rpk GROUP includes implementation of strategic finance and cost accounting models for colleges and universities, and other area nonprofits. She has also served at client sites as the acting CFO, Chief Operating Officer and Associate Vice President for Finance to assist with implementation of rpk GROUP recommendations.
Previously, she was with a Big Four international accounting firm, providing attestation and consulting services to a diverse group of non-profit organizations, including the State of Maryland, various charitable foundations, and health care institutions across Maryland.
Lisa's professional career includes serving as guest instructor for strategy-related graduate classes at Loyola University Maryland and Towson University, and as a mentor for health care administration graduate student interns. She is also a member of the Healthcare Financial Management Association, and has served on multiple committees, including a term as Membership Chairperson.
Lisa holds a dual B.B.A. in Accounting and Management Information Systems from Loyola College in Maryland (now Loyola University Maryland) and an M.S. in Health Science from The Johns Hopkins University.