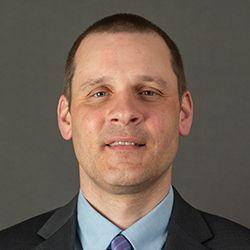 Mike Daly
Senior Associate
Mike Daly supports rpk's clients in understanding their academic portfolios and the contribution these make to a sustainable business model. The best practices discovered through these efforts also contribute to rpk's field facing work and research. Mike's recent efforts have supported restructuring of academic portfolios to reflect demand, enhancements to faculty workload policies and efficiencies, and 'rightsizing' of campuses.
Mike has focused his career on sustainable student success for over a dozen years. Prior to joining rpk GROUP in 2021, Mike served as the director of operations for SUNY OER Services a shared service organization working with SUNY campuses, faculty, and students to drive large-scale adoption of open educational resources (OER). In this role, he also oversaw SUNY's strategic OER partnerships to increase student success and empower faculty to develop new pedagogy. Mike's experience includes ten years of service as the instruction/public services librarian and as an Assistant Professor at Fulton-Montgomery Community College (SUNY), where he led significant grants focused on learning technology and developed and led a robust campus-wide OER program. At FMCC, Mike also played an active leadership role in campus and state shared governance bodies, including chairing the Faculty Senate.
Mike holds an MSIS from the University at Albany (SUNY), and a BA from Union College.
When not thinking about higher education, Mike can be found, in no particular order, chasing his kids around the house and his hound dogs through the woods in upstate New York.