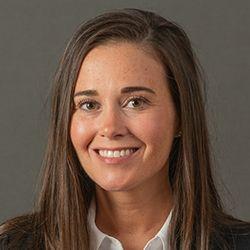 Raven Moody
Senior Analyst
Raven Moody has more than 10 years of budget development and data analysis experience in higher education. As a senior analyst at rpk GROUP, she supports the team in the collection, analysis and presentation of data necessary to complete project deliverables. Raven also plays a key role in providing research support on industry benchmarking and best practice for academic, student success, and administrative services.
Before joining rpk GROUP, Raven worked for a regional university where she held leadership roles in the Office of the Provost and Vice President for Academic Affairs, Budget and Financial Planning, and Resource Analysis (a division of Planning and Decision Support). Over that time, she served on various university-wide committees including a Budget Process Committee and Budget Advisory Committee. Both were focused on transitioning the university to an inclusive and transparent budget process that aligned resources with strategic priorities. Raven also managed the budget and daily operations for the Provost and Vice President for Academic Affairs, which consisted of six colleges and various administrative and student support units. Most recently, she was responsible for data collection and analysis supporting the development of unit level dashboards that allow unit-heads to understand their resources, how best to deploy those resources to achieve student and university success, and how they impact the strategic direction of the institution.
Raven received both her B.B.A in Accounting and her Master of Accountancy degree from East Tennessee State University – where she was recognized as Outstanding Accounting Student for Accounting Information Systems and Outstanding Master of Accountancy Student.