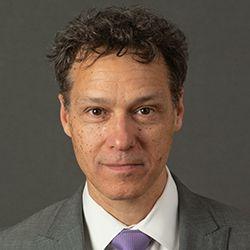 Rick Staisloff
Senior Partner
Rick Staisloff is the founder and senior partner of rpk GROUP. In this role, he oversees the firm's growth strategy and operations. Rick has been a leading voice in the development of sustainable business models for higher education, working closely with the American Council on Education, the Association of Governing Boards, the Bill & Melinda Gates Foundation, the Lumina Foundation, NACUBO, and others to develop a new language and new metrics around cost, price, and finance issues for the higher education sector.
rpk GROUP is an outgrowth of Rick's two decades of leadership positions in the higher education sector, where he developed deep expertise in finance and higher education from the perspective of public and private, two- and four-year institutions, higher education commissions, and state legislatures.
Rick joined College of Notre Dame of Maryland (now Notre Dame of Maryland University) in 1998 as Vice President for Finance and Administration. Prior to that, he served for four years at Carroll Community College, where he helped lead the creation of the college. From 1992 to 1994, Rick was a Finance Policy Analyst for the Maryland Higher Education Commission. He also staffed the Maryland General Assembly (including the House Committee on Ways and Means) from 1989 to 1992, focusing on education and taxation issues.
Rick holds a B.A. in political science from Loyola College in Maryland (now Loyola University Maryland), and an M.A. in international affairs from The American University.
When not focused on higher education finance, Rick and his wife Michele can be found sailing on the Chesapeake Bay, near rpk's home in Annapolis, Md.