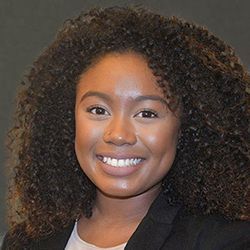 Sylvana Aho
Analyst
Sylvana joined rpk in 2022. As an analyst, she supports clients' efforts to be data-informed in their decisions related to academic programs, administrative services, and student success.
Prior to joining rpk, Sylvana dedicated nearly seven years of her professional career to supporting healthcare facilities and other related advocacy organizations at both the local and federal levels. Those roles included a focus on research, internal operations, and the review of systems for process improvement opportunities and quality assurance.
Sylvana graduated from the University of Maryland, College Park with a B.A. degree in biological sciences.
On a typical weekday outside of work, Sylvana can be found either reading a best-selling thriller novel or lifting weights in the gym.